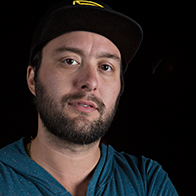 ANDREW COHN
(Director/Editor/Producer) is a screenwriter and documentary filmmaker originally from Ann Arbor, Michigan. His first feature-length film Medora premiered at the 2013 SXSW Film Festival and aired on PBS' critically acclaimed Independent Lens series. He is also the creator and producer of the off-Broadway play FOUND: People Find Stuff. Now It's a Show. In 2009, he directed the documentary-short Dynamic Tom which was featured on McSweeney's Wholphin No. 12 DVD of short films. He has directed material for Comedy Central, Fuse and most recently, ESPN Films' 30 for 30 series.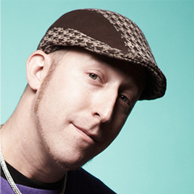 DAVY ROTHBART
(Director/Producer) is the creator and editor of FOUND Magazine, author of My Heart is an Idiot, a book of personal essays, and The Lone Surfer of Montana, Kansas, a collection of stories, and a frequent contributor to public radio's This American Life. Rothbart's work also appears in GQ, The New Yorker, The New York Times, and Grantland. He's directed two documentaries about the punk rock band Rise Against, videos for Dan Savage's It Gets Better Project, and two other documentaries now in post-production. In 2010, the film Easier With Practice, adapted from one of his GQ articles, and starring Brian Geraghty (Flight, The Hurt Locker) as Davy, won the Independent Spirit Award for Best First Feature.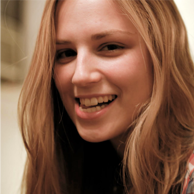 RACHAEL COUNCE
(Assistant Director/Director of Photography) is a freelance cinematographer, director and co-owner of Lambkini -- a multi-faceted production and branding company that connects artist with audiences through video and music. She is a graduate from the University of Florida where she received her B.A. in Film and Media Studies and currently works as the Production Manager at Engine Room Audio.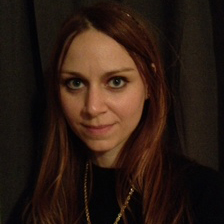 RACHEL DENGIZ
(Producer) is a producer and filmmaker based in New York City. She began her career working for independent filmmaker Jim Jarmusch, where she served as an associate producer on Coffee & Cigarettes and as a production associate on Broken Flowers and The Raconteurs "Steady as She Goes" music video. She has directed two documentaries about the punk rock band Rise Against, and was a producer on the Diana Krall "When the Curtain Comes Down" music video, and co-director and producer on Sophie Auster's "Run Run Run" music video.
Dengiz recently served as a producer on the documentary The Punk Singer — which premiered at the 2013 SXSW Film Festival. She works on a freelance basis for Olive Productions (Wren Arthur, Steve Buscemi & Stanley Tucci's production company), and she is currently in development on several independent projects, including a documentary television series set in the city of Detroit.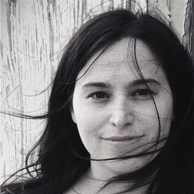 VANESSA ROWORTH
(Editor) is a New York based film and video editor. Her most recent work includes the feature documentary Blank City which premiered at the 2010 Berlin International Film Festival as was followed by a theatrical release in 2011. Currently working as a freelance editor, Vanessa has also cut numerous projects from short form documentary to music videos, to commercial work for brands such as ALDO and Catherine Malandrino.
ADDITIONAL CINEMATOGRAPHY BY: Peter Leix and Mike Smith.
ADDITIONAL CAMERA WORK BY: Andrew Cohn, Davy Rothbart, Rachel Dengiz, Zach Shields, Andrea Lewis, Ellyn Church.
EXECUTIVE PRODUCERS: Steve Buscemi, Stanley Tucci, Wren Arthur, Michael Clark, Tim Foley, Alex Turtletaub.
ASSOCIATE EDITOR: Kate Bennis.
ASSOCIATE PRODUCERS: Ellyn Church, Morgan English, Andrea Lewis, David Yosha.
KICKSTARTER EXECUTIVE PRODUCERS: Ryan G. Burcham, Brian Gilman, Jim Hicks.
KICKSTARTER ASSOCIATE PRODUCERS: Dave Andress, Dennis & Judy Donahue, Barney Douglas, Elizabeth Ellen, Steve Fenwick, Stephen French, Suzanne Hooper, Morgane Lhote, Travis Merrill, Jack Sichterman, Darin Wolfe, Marcus Cohlan.